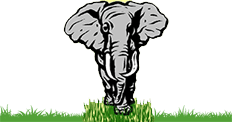 SAFARI LAND INDIVIDUAL RIDES, WRISTBAND PRICING PLUS SPECIALS
All prices are PER PERSON
Monday - Friday $15/person +tax
Saturday - Sunday $20/person +tax
NEW!   ALL RIDES UNLIMITED WRISTBAND Monday - Friday $30/person +tax      (Height restrictions do apply)
These rides may not be interchanged/substituted. Wristbands cannot be taken off and used by others. No refunds or substitutions for rides that are not operational.
$20.00 Unlimited Game Play* 
3:00pm to 9:00pm 
*Games DO NOT distribute tickets
60¢ Wings - Dine In Only - Available All Day
Bowling Monday - Thursday ONLY
$1.99 per person/per game
Valid Monday thru Friday Only
Purchase (1) $30 ALL-RIDES-UNLIMITED wristband -
Get (1) $10 Adventure Card FREE!
Valid Monday thru Thursdays ONLY
$0.99 Per Person Per Game!
Friday:  $2.50 Per Person Per Game!
Bowling Shoes plus Socks Required
Come in and purchase your Safari Land gift cards for birthdays, holidays and any other occasions.